Our mission is to deeply embed the understanding that technology by itself never has much of a large scale impact. Rather technology must be worked through an implementation path in a cloud of economic, institutional, policy and social context before it can have a great impact. Our primary effort is to get the students to the point where it is second nature for them to think in these terms.
--Professor Sy Goodman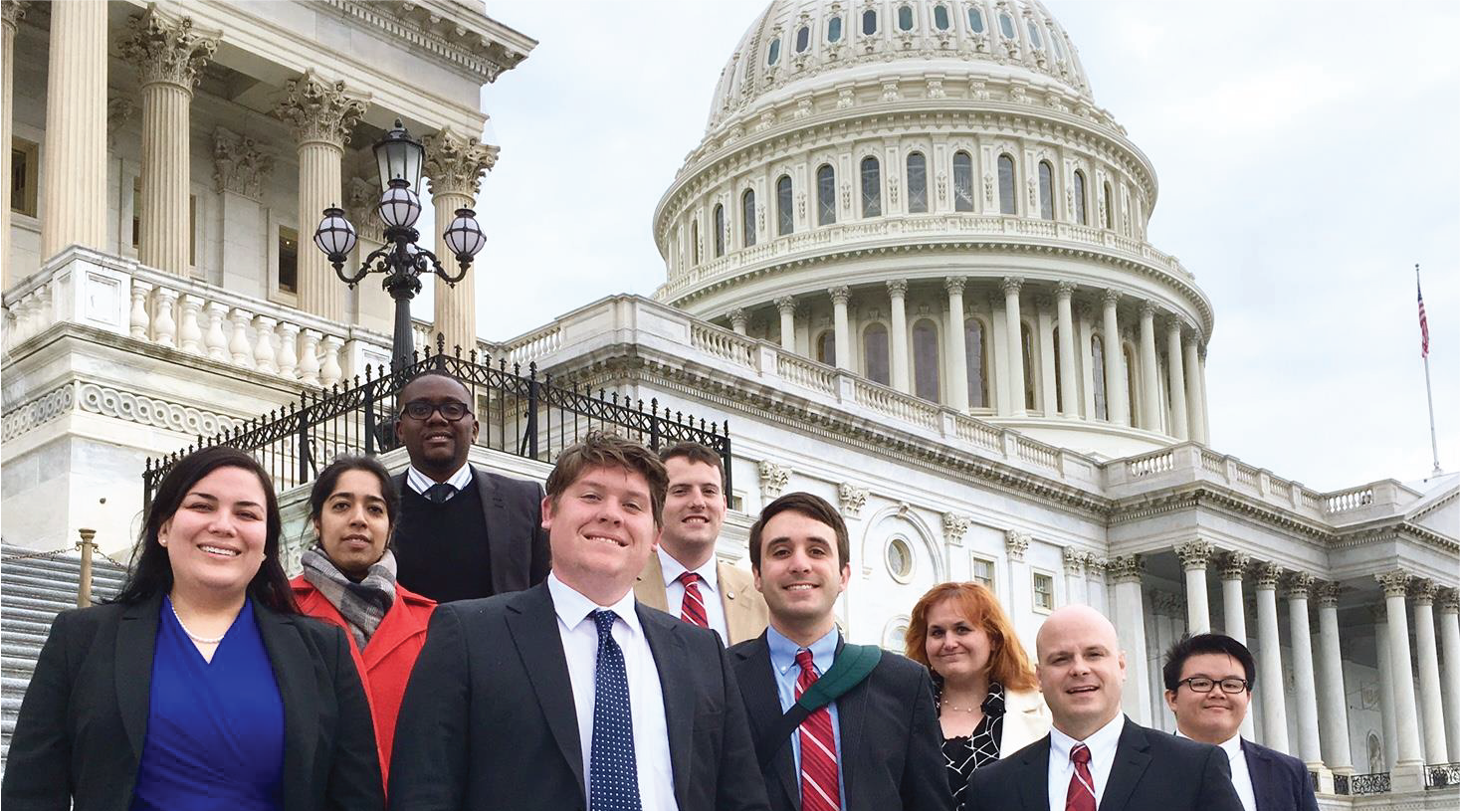 Summary of Sam Nunn Security Program
Funded by the MacArthur Foundation's Science, Technology, and Security Initiative, the Sam Nunn Security Program seeks to advance the role of scientific and technical advice on issues of international security through education, research, outreach activities, and participation in the policy advisement process.
The Sam Nunn Security Program is committed to educating scientists and engineers about national security issues and providing the analytical tools they need to interact with the policy community. The Program selects young and mid-career scientists and technology experts for intensive year-long training in research approaches and policy formulation methods for addressing national and international security issues.
The Program offers fellowships at the following levels:
Faculty Fellowships: Joint or full-time academic year long appointments for science or engineering faculty members or other mid-career technical experts who conduct research resulting in a detailed policy proposals for a problem at the nexus of science, technology and security policy based on their scientific background and interests.

Post-Doctoral Fellowships: Recent PhD graduates in science and engineering will conduct research and devise policy proposals based on their scientific background and research interests. Post-doctoral researchers will work under the guidance and mentorship of International Affairs faculty experts on the policy issues related to their research.

Pre-Doctoral Fellowships: Current advanced doctoral students in the science and engineering disciplines will conduct research and develop a detailed policy proposal based on their technical background, as well as the training they receive in the Program's weekly Security Seminar.
All Nunn Security Fellows participate in the Program's International Security Seminar and obtain first-hand knowledge of policy processes through field trips to key governmental and nongovernmental organizations in the Southeast and Washington, DC.
The program's research component revolves around four major research endeavors:
Cybersecurity: A joint project with Carnegie Mellon University examines how critical capabilities involving international public information infrastructures can be secured.

Judge Abraham Sofaer and Professor Seymour (Sy) Goodman are co-editors of the book The Transnational Dimension of Cyber Crime and Terrorism.

ICTs in Post-Conflict Societies: This project explores the role that Information and Communication Technologies can play in helping to revitalize post-conflict societies. The cases of Afghanistan, Rwanda, and Mozambique are given special consideration.

Nuclear Nonproliferation: This project considers how the nuclear nonproliferation regime might be strengthened to maintain and expand member buy-in while, at the same time, limiting the spread of nuclear weapons.

Partnerships in Homeland Security: This project seeks to expand public-private partnerships in homeland security and local preparedness in order to increase the capacity to cope with disasters, pandemics, and other mass casualty events.
Additional information on research and outreach activities conducted by faculty, fellows, and affiliated personnel can be found on this website or by contacting us at: snsp@inta.gatech.edu.
Current Sam Nunn Security Program Fellows
Past Sam Nunn Security Program Fellows