Sam Nunn Security Program Director
Dr. Margaret Kosal
Associate Professor, International Affairs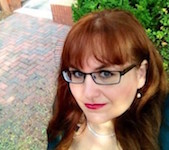 Working at the intersection of science and security, Prof. Kosal's research explores the relationships among technology, strategy, and governance. Her work aims to understand and explain the role of technology and technological diffusion for national security at strategic and operational levels. The long-term goals of her work are to understand the underlying drivers of technological innovation and how technology affects national security and modern warfare.
Formally trained as an experimental scientist, Kosal earned a doctoral degree in Chemistry from the University of Illinois at Urbana-Champaign (UIUC) working on biomimetic and nano-structured materials. She is also the co-founder of a sensor company, where she led research on biological, chemical, and explosive detection and spearheaded efforts toward the real-world applications of the technology. Kosal recently returned to the Nunn School after serving as a senior advisor to the Chief of Staff of the US Army as part of his inaugural Strategic Studies Group (SSG). She also previously served as Science and Technology Advisor within the Office of the Secretary of Defense (OSD) and as an Associate to the National Intelligence Council (NIC). She was selected as a Senior Adjunct Scholar to the Modern War Institute at West Point for the 2016-2017 academic year.  She is the author of Nanotechnology for Chemical and Biological Defense (Springer Academic Publishers, 2009), which explores scenarios and strategies regarding the benefits and potential proliferation threats of nanotechnology and other emerging sciences for national security. Beginning in 2017, she will be Editor-in-Chief of the journal Politics and the Life Sciences. 
---
Sam Nunn Security Program Fellows
Victor Chukwuka
Ph.D. Student, Electrical and Computer Engineering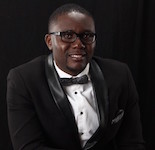 Mr. Victor Chukwuka is a 5th year Ph.D. student in the School of Electrical and Computer Engineering at Georgia Tech. He earned a B.S. in Electrical Engineering from Morgan State University in Baltimore, Maryland. His primary research is on cyber-physical security and resiliency modeling and assessment for the Smart Grid including designing next generation communications networks for the Smart Grid. Cyber and Cyber-Physical security issues arise because of three factors taken together - the presence of malevolent actors in cyberspace, societal reliance on information communications technology (ICT) for many important functions, and the presence of vulnerabilities in ICT systems. Victor's research focuses more specifically on developing unified mathematical cyber-physical models and algorithms that capture the dynamic behavior and interactions of the communications and power layers of the electric power grid. As a Sam Nunn Security fellow, Victor looks forward to learning about the national/international security challenges involved in the implementation of novel cyber and cyber-physical technologies in both civilian and military spheres. 
---
Andrew Conant 
Ph.D. Student, Nuclear and Radiological Engineering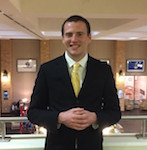 Mr. Andrew Conant is a 3rd year Ph.D. student in the Department of Nuclear and Radiological Engineering at Georgia Tech. He received his B.S. in Nuclear and Radiological Engineering and M.S. in Nuclear Engineering in 2014 and 2015, respectively, from Georgia Tech. Andrew's research is focused on reactor modeling for nonproliferation purposes and is currently working on the PROSPECT reactor antineutrino experiment. Antineutrino detectors are desirable as it has the potential to rise as a safeguards monitor and change the nuclear nonproliferation regime. Andrew has previously worked at both Lawrence Livermore and Oak Ridge National Laboratories on nonproliferation, forensics, and safety of nuclear reactors. As a Sam Nunn Security Fellow, Andrew hopes to better understand the role that policy has on the nuclear industry and the international nonproliferation regime as well as the intersection of nuclear security concerns with other technologies.
---
Pete Exline
Major, U.S. Army; Ph.D. Student, Nuclear and Radiological Engineering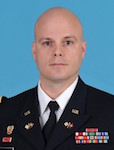 Major Pete Exline is a first year Ph.D. student in Georgia Tech's Nuclear and Radiological Engineering program and an active duty officer in the U.S. Army. He received his MS in from the same program in 2011 and a degree in Mechanical Engineering from West Point in 2001. Major Exline's research focuses on the detection on Special Nuclear Materials used in creating nuclear weapons, with a specific focus on neutron detection. Preventing the acquisition or clandestine movement of such materials can prevent enemies or non-state actors from acquiring or using nuclear weapons against the U.S. or its allies. Major Exline has served 15 years in the Army, with assignments in Germany, Virginia, Oklahoma, New York and Georgia. He has deployed on three combat tours totaling 36 months in Iraq and Afghanistan. He also served three years on the West Point faculty in the Physics / Nuclear Engineering and Mathematical Sciences departments, earning the title of Assistant Professor there. He now serves in the U.S. Army's Functional Area 52 – Nuclear Operations and Counterproliferation.
---
Seth Gordon
Ph.D. Student, Aserospace Engineering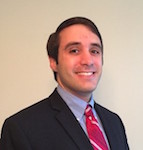 Mr. Seth Gordon started his Ph.D. at the Georgia Institute of Technology in August 2013. He graduated cum laude from Princeton University in 2013 with a B.S.E. in Mechanical and Aerospace Engineering and earned his M.S. in Aerospace Engineering from the Georgia Institute of Technology in 2015. He is currently a Senior Graduate Researcher in the Aerospace Systems Design Laboratory (ASDL) under Professor Dimitri Mavris. Seth's research is primarily focused on large-scale military simulations, systems engineering, and systems of systems engineering problems. His dissertation topic is the application of parametric mission simulation to identify solutions that address military capability gaps. As a Sam Nunn Fellow, Seth is studying the way changes in technology affect the conduct of units on the battlefield.
---
Rockie Marie Rodriguez
Ph.D. Student, International Affairs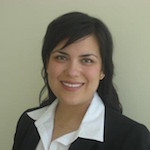 Ms. Rockie Marie Rodríguez is a Ph.D. student in the Science, Technology, and International Affairs program at the Sam Nunn School of International Affairs. She earned a B.A. in International Studies from Trinity University in San Antonio, Texas and an M.A. in Latin American Studies from the University of Texas at Austin. Rockie has held positions with Carnegie Endowment for International Peace, Texas House of Representatives, and Centers for Disease Control and Prevention (CDC). Rockie's research interests include non-traditional security threats and opportunities, specifically, global health security, public health diplomacy, and the policies that shape the global health agenda.
---
Anmol Soni
Ph.D. Student, Public Policy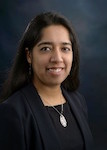 Ms. Anmol Soni is a student in the joint PhD program in Public Policy offered by Georgia State University and Georgia Tech. She has a B.A. (Honours) in Economics and a Masters in Business Economics, both from the University of Delhi. Before joining the PhD program, she worked with The Energy and Resources Institute (TERI), a non-for-profit research institute. While at TERI, she worked on issues related to energy access and pricing, energy security, and the geopolitics of energy. Her key research interests include sustainability and development, and the role of energy in geopolitics and international trade. Through the Sam Nunn Security fellowship, she hopes to develop a deeper understanding of the strategic implications of geopolitics and intelligence related issues.
---
Wes Stayton
Ph.D. Student, International Affairs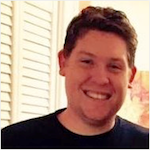 Mr. Wes Stayton is a 3rd year Ph.D. student in the International Affairs, Science, and Technology program at the Sam Nunn School of International Affairs. He holds a BA in Political Science from the University of Louisville. This summer he was a Fellow at Data Science for Social Good where he worked on projects at the intersection of machine learning and public policy. Wes' research interests include defense policy and planning and organizational behavior and design. As a Sam Nunn Security Fellow, Wes hopes to explore the relationship between technological and grand strategy. 
---
George Tan
Ph.D. Student, Chemistry and Biochemistry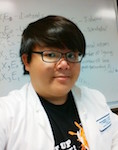 Mr. George Tan is currently a 3rd year Ph.D. candidate at Georgia Institute of Technology, majoring in Chemistry and Biochemistry. For his doctoral work, he studies biodiversity and geochemical signatures variation in terrestrial Mars analogs. With a long-standing interest in government and international development, George has participated in Harvard Project for Asian and International Relations (HPAIR), Global Startup Youth (GSY), Asia Institute for Political Economy (AIPE), and Initiating Mutual Understanding through Student Exchange (IMUSE) conference. In 2015-2016, George serves as an E3! Ambassador for the White House Initiative on Asian Americans and Pacific Islanders (WHIAPPI). As a Sam Nunn Security Fellow, George is interested in learning how emerging technologies will impact future global conflicts and national security.