Technology and Statecraft: United States and Russia
This project is a two-year program to build knowledge and connections for understanding and communicating how strategic communities in Russia and the United States envision and use various policy instruments to advance respective foreign policy objectives. The goal of the project is to enhance mutual appreciation for respective approaches to statecraft, reduce misperceptions, and develop practical understanding of respective strategies and policymaking processes within both expert and non-area specialist learning communities in the two countries.
As part of the project, lecturers from the United States, speaking at Georgia Tech, and Russia, speaking at the Moscow Institute for International Studies, outline various forms of statecraft and how they are used by these two states. The videos can be access via the YouTube logo below.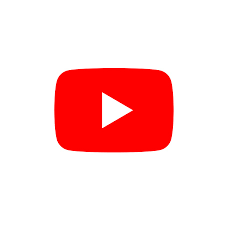 Project RuBase: Broadening and Deepening Understanding of Russia's Cross-Domain Coercion
Project RuBase proposes to engage the debate of Russia's strategic resurgence by deconstructing general trends in motivation, rhetoric, and behavior (principles, strategy, action) associated with Russia's approach to exercising international power and influence across time, domains (military, information, energy, international institutions/governance), and regions (U.S., EU, Ukraine, and the Middle East).  The focus is on explicating Russia's approach to cross-domain coercion, which broadly subsumes the employment of a diverse set of policy instruments aimed at deterring, compelling, or otherwise influencing—via inducements, threats, and limited use of force-- a rival's behavior short of the resort to brute force or bludgeoning defeat in large-scale war.   
The project is spearheaded by a collaboration between CISTP, the Georgia Tech Research Institute (GTRI), and the Hague Centre for Strategic Studies (HCSS). 
Korea Initiative 
This is a major program to enhance the teaching of Korea-related subjects, including language and security issues at Georgia Tech. The goals of the program include the following:
Enhance the current Northeast Asia program of The Sam Nunn School of International Affairs with:

Korean Language classes in the School of Modern Languages;
classes in Korean security issues, culture, history, and economics;
Reach out to the second and third generation Korean-American population in the Southeastern United States to provide opportunities to learn about their special relationship with the United States and the significance of Korea on the world stage;
Provide professional mid-career education and training to U.S. government graduate students in Northeast Asian Security Studies;
The Korea Initiative ensures regional pre-eminence of Georgia Tech as a center for Northeast Asian security studies and security studies. The Korea Initiative consists of:
Korea Speaker Series: Funded generously by the Korea Foundation, a lecture series focusing on Korea-related subjects and featuring Korean experts from around the world is offered every other year.
Korea Conferences: On alternate years, conferences focusing on Korea-related subjects are held, also generously funded by the Korea Foundation.
Community Outreach: Educating the greater Atlanta community on Korean affairs is another aspect of the Korea Initiative.
More About the Korea Initiative
Limited Nuclear Weapons Free Zone – Northeast Asia (LNWFZ-NEA)
This project was initiated in 1991 as a Track II (unofficial) diplomatic effort to support cooperative security and joint denuclearization on the Korean Peninsula. It was later extended to include a broader set of regional stakeholders and concerned parties. Representatives from China, Japan, South Korea, Russia, Argentina, Canada, Finland, France, Mongolia, the United States, and (in 2006) North Korea meet annually to discuss how a regional nuclear weapons free zone might be achieved. A draft treaty has been produced, and there are continued efforts to produce an agreement acceptable to all concerned stakeholders. The work toward a LNWFZ-NEA has been organized into three "baskets" which consist of:
the structure and details of the zone;
confidence building measures needed to achieve consensus;
incentives necessary to ensure continued commitment to the zone
Track II Nuclear Diplomacy
The Center works to advance Track II efforts on nuclear nonproliferation.
North Korea:  Significant efforts have been advanced to engage the Democratic People's Republic of Korea (DPRK) in a dialogue about its nuclear weapons program. The Center has hosted meetings in New York and Atlanta between representatives of the DPRK mission to the United Nations, personnel from the US State Department, and key personnel from academia, think tanks, and the policymaking community.
North Korean Officials visit CISTP – December 2006
Publications
Think Pieces
Nunn School doctoral alumnus Tong Zhao has co-authored "China's Perception and Its Foreign Policy Approach," an article published by Carnegie - Tsinghua Center for Global Policy. The article discusses how the Chinese strategic community has for decades paid attention to China's relative power vis-a-vis other great powers using the concept of Comprehensive National Power. Zhao explores what China's perception of its relative power means for its foreign and security policy. 
Some photos from the International House ...